| | |
| --- | --- |
| Canada Thistle Control - Free Green Solution | |
STEP ONE - FIND DISEASED SHOOTS IN SPRING
Step 1. Find shoots systemically diseased with the fungus (photos above and below) in April through June. Diseased shoots will have yellow or brown spores on all shoot surfaces. Diseased shoots also produce a pleasant flower-like aroma. Mark the shoots with flags or stakes.



Best places to look for systemically diseased shoots are areas with Canada thistle near interstate highways, overpasses, underpasses, and median strips. Also look around rural highway intersections and ask landowners if they have noticed any peculiar-looking Canada thistle. The disease is present, even at low amounts, in all states and provinces that Canada thistle is found. You can significantly increase the amount of disease and control Canada thistle by following these simple steps.


GO TO CONTROL STEP 2
Powered by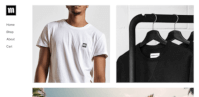 Create your own unique website with customizable templates.