| | |
| --- | --- |
| Canada Thistle Control - Free Green Solution | |
Canada thistle control





-free, effective, sustainable, and green-
Canada thistle (California thistle, creeping thistle, Cirsium arvense

(L.) Scop.,

Asteraceae

)

, is a perennial weed of pastures, rangelands and agricultural lands in many temperate areas of the world. It is native to southeastern Europe and North Africa. In North America, Canada thistle was probably introduced in the 1600s as a contaminant in seed grain but has now spread to 45 of the 50 U.S. states and 12 of the 13 Canadian provinces and territories. It has been declared a noxious weed in 43 states and 6 Canadian provinces.

In both native and introduced ranges Canada thistle can cause considerable, economically significant, yield loss and degrade pastures and rangeland. Vegetative spread through horizontal growth of the root system and emergence of adventitious shoots results in patches up to 82 ft (25 M) or more in diameter with root depths of 10 ft (3 M).

Plowing aggravates Canada thistle infestations by producing root fragments which form new patches of shoots.

Recommended control of Canada thistle focuses on killing the root system by repeated herbicide applications and mowing over several seasons. However, these control methods are expensive and intensive in terms of herbicides, fuel, and labor.
---
A low-cost solution is to use the host-specific rust fungus Puccinia punctiformis to naturally and safely control Canada thistle. The fungus was probably introduced into N. America in rootstocks of Canada thistle in the 1600s but is now naturalized in N. America and is found in all states and provinces in which Canada thistle is found. In nature, the fungus is specific to Canada thistle, but spread is short-distance unless assisted by man. Spores of the fungus can systemically infect Canada thistle, and



these systemic infections result in permanent infection of the roots.

Systemically diseased plants gradually die. In 2013, the disease cycle was clarified and successful establishment of epidemics of systemic disease was demonstrated in 13 sites in four countries, including the U.S. Thistle density reduction was estimated to average 43%, 64%, and 81% by 18, 30, and 42 months, respectively, after a single addition of spores of the fungus in 10 sites in the U.S., Greece, and Russia. Establishing systemic disease is easily done by following the three simple steps outlined in the pages in this site.
GO TO CONTROL STEP 1
Powered by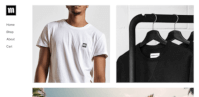 Create your own unique website with customizable templates.